Denmark Project
Premiere in Scandinavia
Center Parcs plans to manage its first Center Parcs on Danish Baltic coast.
The Pierre & Vacances-Center Parcs Group is continuing its expansion and announces the operation of a new Center Parcs domain in Scandinavia. The planned holiday park will be located in Nordborg on the southern Danish island of Als and will initially have 440 cottages for the first phase. The possible expansion can go up to a total of 700 accommodations.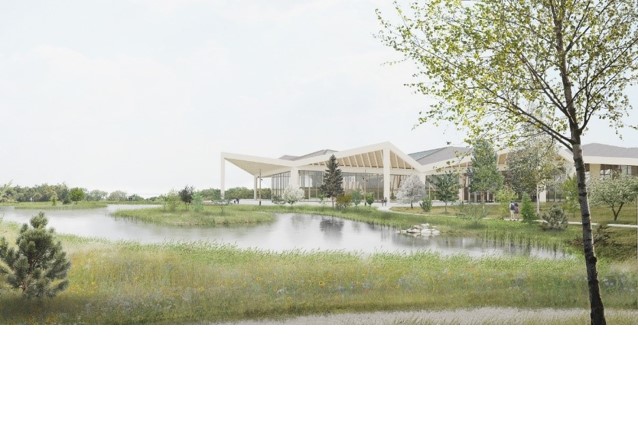 In addition, travelers can expect the usual year-round offer with Market Dome, the swimming paradise Aqua Mundo, various restaurants and shopping facilities as well as a wide range of activities. The new park is scheduled to welcome its first guests in 2024.
"We are very grateful to our partners, Linak and the Bitten & Mads Clausen Foundation who have given us the opportunity to manage this spectacular Park, overlooking the Baltic Sea and are thrilled to soon be represented in the Scandinavian tourism market with a Center Parcs domain" says Olivier Garaïalde, Chief Executive Officer Center Parcs Europe. "Our focus in this project is also on a sustainable vacation concept, which means that we are striving to have as little impact as possible on the surrounding nature. Typical Danish elements of architecture and design will be an integral part of the domain. The facilities will be available all year round and will offer great experiences for all age groups from young to old."

"We are very happy to be able to invest in and develop the area where our headquarters are located and where we grew up and are very pleased to be partners with an industry leader as Center Parcs" Linak owner Bent Jensen and Bitten & Mads Clausen Foundation chairman Peter Mads Clausen state.

"Nordborg which is directly located on the Baltic coast of Jutland near the German-Danish border is the ideal place for our debut in Denmark and Scandinavia. This is because, in addition to guests from Germany and Denmark, travelers from Scandinavian countries such as Norway and Sweden can now also look forward to our ecological and diverse offerings in close proximity. We are convinced that the domain with a direct access to the beach and a wide offer of in-, and outdoor-, but also watersports activities will be an enrichment for this attractive region on the Baltic Sea and the local population," reports Frank Daemen, Managing Director Center Parcs Germany and Scandinavia.