Key figures
Identity

o More than 280 destinations in Europe and the Mediterranean basin
o More than 45, 000 apartments, homes and cottages representing 203,000 beds
o 4 destinations : seaside, mountain, countryside, city
o 8 million European clients
o 12 100 employees

Figures on 30 September 2016.
Main financial data
Despite a very challenging context, the Group recorded a sharp rise in earnings for the 2015/2016 financial year: current operating income up 52%, a fourfold increase in tourism activity earnings, significant improvement in net earnings and cash generation of almost €50 million.
The Tourism division was particularly boosted by revenue growth (+6.2%), with increased business in all seaside and mountain destinations and Center Parcs Villages (the city residence business suffered from the impact of the terrorist attacks and was the only business in decline).
The outlook for property development is also very encouraging, with a sharp rise in the volume of business generated by property reservations for individual investors (+51%).

The Group's financial year ran from 1 October 2015 to 30 September 2016.
Financial data

Operating profit (loss) from ordinary activities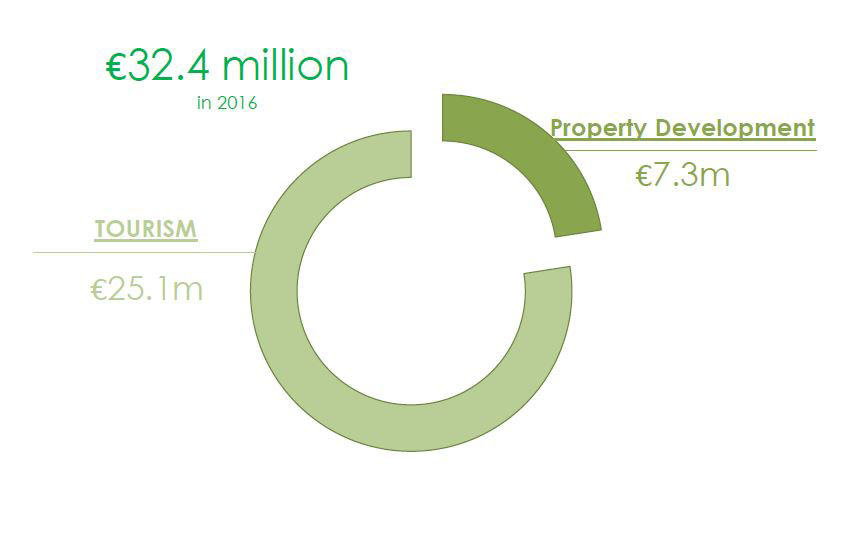 Operating profit (loss) from ordinary activities